Acacia gum production increases in Upper Nile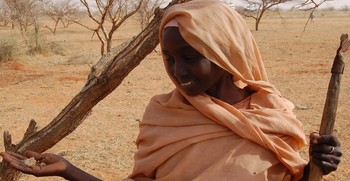 UNEP photo.
Gum Arabic producers in Upper Nile region said they are happy with this year's production compared to previous seasons despite insecurity.
Sudan has historically been the world's major producer of acacia gum. Some of the country's gum-producing areas became South Sudanese territory after the secession of the region in 2011.
Marketing of the product was renamed 'African Gum' in Upper Nile State for political reasons after independence, a move that affected its marketing globally.
Lual Ajak Lual, Head of South Sudan's General Union of Gum Arabic, told Radio Tamazuj on Friday that this year's production was successful in Wadakona, Jalhak and Kaka areas in Upper Nile region despite the ongoing insecurity.
Lual said the union brought more than 7,000 experienced workers from neighboring Sudan to help in the production after agreements signed between the two sides.
He pointed to a lack of funding from South Sudan's government or individual companies interested in investing in the project.