Abyei Radio goes off-air again over insecurity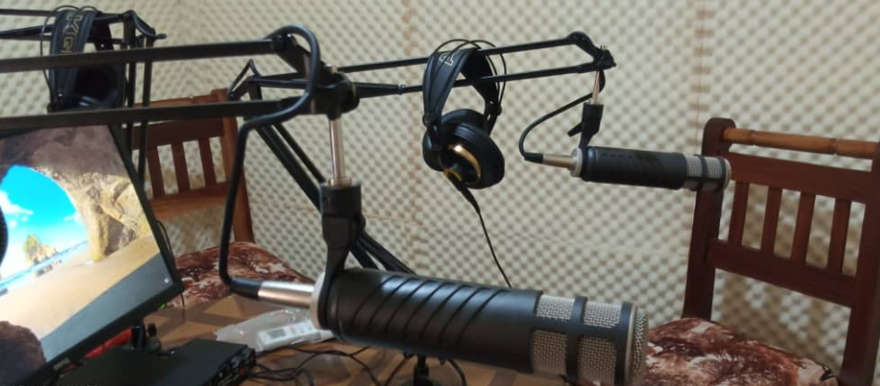 An empty studio at AIRS. (Courtesy photo)
The Abyei Information and Radio Service (AIRS) on Wednesday announced that it had suspended operations due to the ongoing conflict between Twic and Ngok Dinka in Aneet, Rumamer, and surrounding areas.
On Monday, renewed fighting between the warring communities left scores dead, injured, and displaced. 
The Abyei information minister, Ajak Deng Meyen, told Radio Tamazuj Wednesday that the Radio Station in Agok, Rumamer County, has been shut down in connection with the armed attacks that took place on Monday.
"I also saw their announcement (Ayei FM) about the closure but they did not inform me prior to the closure. The station director came up with the statement saying that Abyei FM is temporarily closed due to the attack in Aneet on Monday," he said.
Minister Deng said the station was closed to safeguard the equipment and for the safety of the staff.
Deng Deng, a resident in the area, said they now had no local news source and had to rely on Radio, Miraya.
"We will not get the news apart from that of Radio Miraya which reaches the area. We do not have any other radio here. The conflict is affecting us and we are not benefiting from it. We are innocent people who are not part of this chaos," he said.     
A civil society representative in the area, Rou Manyiel, confirmed the station's closure and said the staff had been moved to Abyei. He said the closure would interrupt the flow and access to information.   
 "The Abyei Radio staff have decided to close temporally and relocated to Abyei. People received the changes with disappointment but also they understand that safety comes first. Manyiel said. "The general public may not access information and this will affect the flow of the information in informing of public opinion," he said.
Manyiel urged UNISFA and the regional government to provide security for the civil population.   
On 5 March, the broadcaster halted its duties over security threats until it was reopened a week later.
The belligerent communities signed a cessation of hostilities agreement in Aweil in April after months of deadly attacks.