Abyei municipal council orders reduction of prices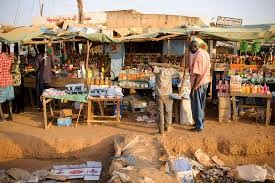 The mayor of Abyei municipal council last week issued a local order warning traders not to hike prices at the market.
Mayor Izz Eddin told Abyei Today Programme that he had issued an order for reduction of prices after the US dollar prices dropped in the country. "We have issued this order to help the citizens," he said.
Musa Sharaf Addin, a trader at Mulmul market in Abyei, said the decision has been implemented immediately, pointing out that the prices of consumer goods have already been reduced.
But Chol Kuol, a local trader at the market, expressed his discontent about the decision saying they will incur losses as a result of the order.