Abyei joint committee to meet in Addis Ababa next week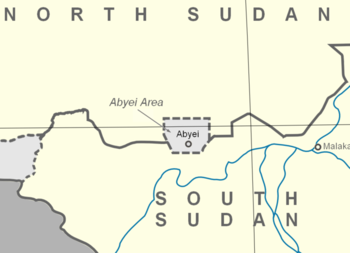 Sudan's Abyei Joint Oversight Committee (AJOC) has announced that they will resume meetings over the disputed border region on 19th of November in Addis Ababa after an invitation by the African Union.
The head of the committee from Sudan side, Hassan Ali Nimir, told Sudanese media on Wednesday that the meeting is expected to elaborate the outcomes of the last meeting held in Addis Ababa, Ethiopia in May this year.
He added that the last meeting agreed to establish institutions as well as engage the traditional leaders from both Ngok Dinka and Misseria communities to bring peaceful co-existence among the people of Abyei.
Nimir revealed that the upcoming meeting will also discuss administrative and security arrangements based on the agreement of June 2011.
The committee was scheduled to meet in August this year with the participation of traditional leaders from both sides but the South Sudanese side proposed that the meeting take place after Sudan and South Sudan presidents meet.