Abyei citizens welcome extension of UN Peacekeeping force's presence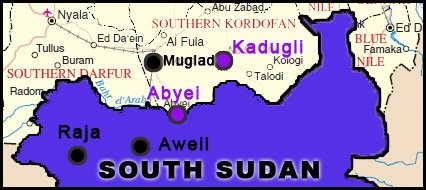 Citizens of Abyei, the contested oil-rich region on the border between Sudan and South Sudan, have welcomed the extended presence of the Ethiopian peacekeeping force there.
The SPLM Secretary General for the Abyei area, Chang Chol, warmly welcomed the move as he accepted that the situation in Abyei has still not been fully resolved. He added that "The mission of these troops will not succeed unless they are fully mandated to carry out their duties."
He noted that the Sudan Armed Forces (SAF) continue to have a presence in Abyei and suggested that a revision of the implementation of the signed agreement between Sudan and South Sudan could be necessary.
The two nations signed an agreement in September of this year which discussed issues surrounding the contested region of Abyei, demilitarization of agreed border areas as well as border demarcation.