Abyei citizens returning home after Sultan's death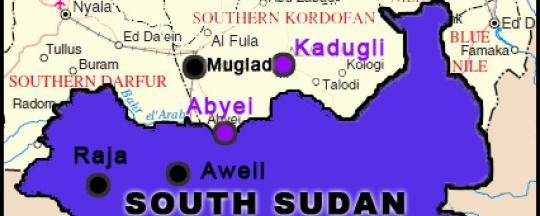 The people of the hotly contested region of Abyei have started returning home again after the killing of Ngok Dinka paramount chief Kuol Deng Kuol a month ago.
During the last funeral rite for Sultan Kuol Deng Majok, Ngok community leaders stressed the urgent need for the people of Abyei to return home to prepare for a referendum which, according to African Union resolution, will be exercised by October 2013.
In an interview with Radio Tamazuj on Wednesday, sultan Nyol Paguot confirmed that "the children of Abyei have started returning home in preparation for referendum in October".
In reaction to Sudan president Bashir's refusal to conduct the Abyei referendum on time, Paguot reiterated that what the people of Abyei want is a resolution of the Abyei problem. He warned that failure to meet it under the auspices of the AU should be referred to the UNSC.
"We do not need a joint government. What we need is the resolution of the Abyei once and for all. If it is not forthcoming, the matter should be submitted to the United Nations Security Council", stated the Ngok leader.
He added that before the two presidents meet in Addis Ababa, Ngok sultans submitted a memorandum to President Salva Kiir. They asked President Kiir to consider their position on matters related to Abyei as he would be heading to Addis, and would meet with President Bashir on the margins of the African Union Summit.
According to sultan Ngok Dinka, they asked President Kiir to discuss the Abyei referendum with Bashir, including "withdrawal of Sudanese soldiers" the area as per UNSC decision, as well as either sharing Abyei oil between Sudan and South Sudan or stopping it.
"We, the children of Abyei , are clear. Before the (recent) talk in Addis Ababa, we Abyei sultans submitted a memo. Our memo says that what Thabo Mbeki said, namely to conduct a referendum in Abyei, should be done", Paguot said.
"As regards Abyei oil which is being drilled by the Arabs, it should be divided between South and North Sudan or be stopped", he warned.
Another Ngok Dinka, sultan Bagat did not mind Bashir remarks and said: "Something about Bashir is his own thing; it is up to him to refuse there. We should not worry about what we want because he does not want to solve the issue of Abyei".