Abyei citizens rebuilding bridge over River Kiir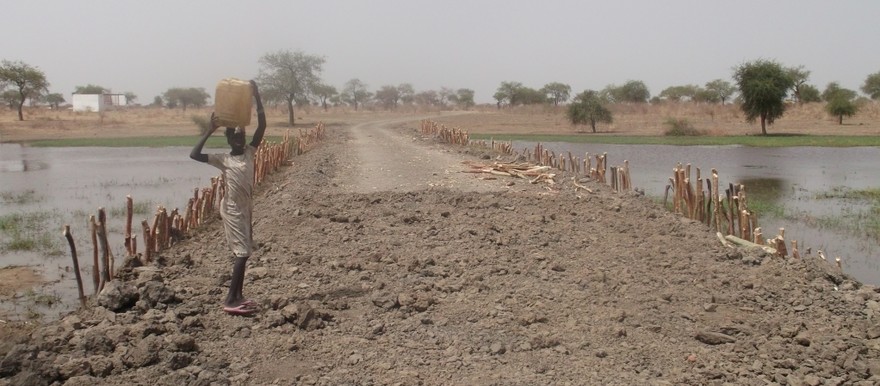 Citizens of the contested Abyei region are constructing a bridge to replace one that was bombed in 2011. The bridge will provide an escape route in the event of further conflict as more civilians return to the tense region, say community workers involved in the construction.
Deng Jok Deng, one of the builders, told Radio Tamazuj that they built the bridge to ease the movement of food and goods into Abyei. "We the members of this community are building the bridge because we are cut off from NGOs who want to get food to us," he added.
Community workers used local tools to construct the bridge. Women carried rocks to the site using buckets.
The old bridge was bombed by the Sudan Armed Forces during the invasion of Abyei in May 2011. It is located about 20 km south of Abyei on the River Kiir, connecting Abyei to Agok.
"Once it rains we cannot cross because the place floods and NGOs and other services cannot reach us," said a local builder, explaining why they decided to build the bridge.
He further added that the bridge will help the (South Sudanese) government in case the enemy enter the town from the north, in order to quickly cross to confront them. "The bridge can help us to run if there is any problem in the town but the main road of Abyei brings the enemy from Khartoum to us," he added
Abyei town was twice in recent years occupied by the Sudan Armed Forces and almost completely destroyed, once in 2008 and then again in 2011. These invasions displaced the Dinka Ngok population.