Abyei citizens complain of rising food prices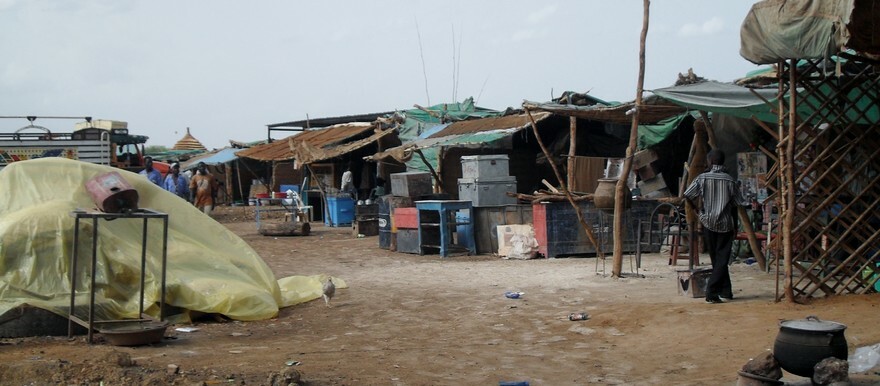 Citizens in the Abyei Administrative Area are complaining about the surge in food prices in the market, saying they struggle to feed their families.
Speaking to Radio Tamazuj on Wednesday, several residents said the prices of food commodities have gone up to a level that people are no longer able to afford them.
Nyandeng Wek, a resident of Abyei, said: "The prices of commodities in Abyei are very expensive, and people have no alternatives. We only buy 3 cups of rice; each is sold at 500 SSP, so 3 cups cost 1,500 SSP, which is not even enough for a family meal."
She added, " the 5 kg sack of sugar is sold at 6,000 SSP. Life is terrible, prices have shot up, and when we ask a question as to why prices have gone up, the authorities say floodwaters have closed the roads."
Osman Chol, a resident of Aneet, said citizens are hopeless due to the harsh living conditions in the area. He appealed to the authorities to assist poor families.
"Everything is hard in terms of living conditions. The price of a small tin of sorghum ranges from 300-3500 SSP, and it varies from one place to another," he said.
In his part, Deng Juach, Director of Abyei's Relief and Rehabilitation Commission, confirmed that the prices of essential commodities have shot up dramatically.
 "The fluctuation of rainfall and floods, which intensified in October, destroyed farmlands in Abyei, and indeed, people are suffering from hunger even the intervention of humanitarian organizations is affected by flooded roads," he said.
Last month, the UN Office for the Coordination of Humanitarian Affairs (UNOCHA) said over 900,000 people were impacted by floods in 29 counties across South Sudan and in the southern part of the Abyei Administrative Area.
It further said people in Northern Bahr el Ghazal, Warrap, Unity and Western Equatoria states, are the worst affected.