NAIROBI/JUBA -
22 Oct 2020
South Sudanese envoy collapses and dies at KCB branch in Nairobi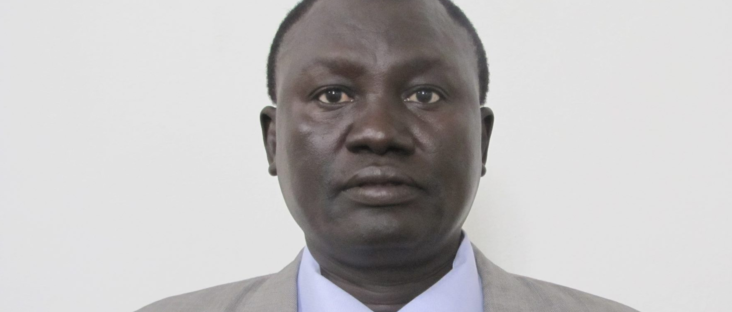 File photo: Michael Nyang
A South Sudanese ambassador collapsed and died at KCB Moi Avenue branch in the Kenya capital, Nairobi on Thursday, Kenyan media reported.
According to reports, Michael Nyang Jook, aged 66, the South Sudanese ambassador to Eritrea, collapsed after complaining of difficult breathing.
KCB bank issued a statement following the incident, confirming the patient died during a visit to the Moi Avenue Advantage Centre, the Star reported.
The bank condoled with the family of the decedent and announced that the Advantage Centre will be closed temporarily.
KCB said as a result of this, the Advantage Centre will be temporarily closed. Customers have been urged to visit other Advantage Centres or use alternative banking touchpoints.
The body of the South Sudanese diplomat was reportedly taken to Lee Funeral Home.
Speaking to Radio Tamazuj from Juba on Thursday evening, Foreign Affairs Ministry Spokesperson, Ambassador Raphael Nhial Kulang, said: "It has been confirmed that the South Sudanese Ambassador to Asmara, Michael Nyang Jook, has died in Nairobi. So it has been confirmed. It is very unfortunate."
Michael Nyang was appointed into the diplomatic service in the Ministry of Foreign Affairs and International Cooperation by President Salva Kiir Mayardit in March 2012.