93-year-old Anyanya One veteran dies in W. Bahr el Ghazal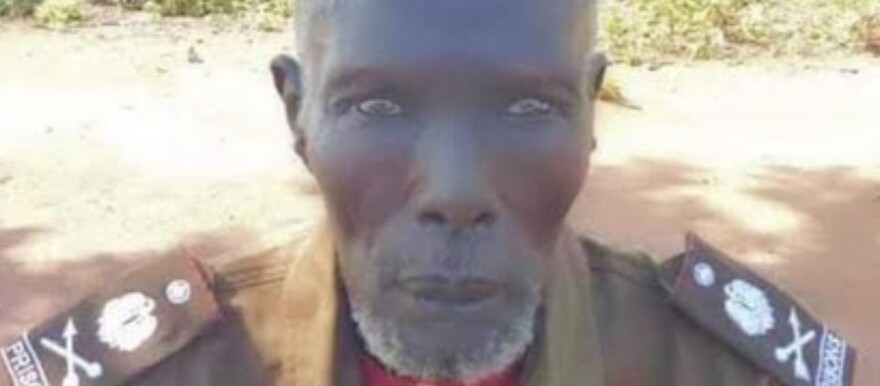 The late Maj. General Malim Malek Wol. (Courtesy photo)
A former Anyanya One fighter, Maj. General Malim Malek Wol passed away last week in Mapel town in Western Bahr el Ghazal state.
According to his family, Malek who was born in 1930 in Alur Payam of Jur River County, General Malim was on a long four years suffering from malignant infiltration of bone marrow and other old age-related ailments.
General Malek joined the Anyanya Movement in 1964 and on 17 June 1983 he was the third soldier to open fire in Malou Military Barracks in Lakes State and declared rebellion against the then government in Khartoum after his colleagues including, William Nyuon Bany and Kerubino Kuan Bol rebelled on 16 May 1983 in Jonglei.
After the signing of the Comprehensive Peace Agreement (CPA) in 2005, General Malith was integrated into the South Sudan Prison Service where he held multiple positions in Western Bahr el Ghazal including that of state Director General of Prisons.
On Saturday, thousands of people congregated in Mapel town where a state burial with full honors took place.
Speaking during the burial, South Sudan Prison Service Col. Joseph Nyidom Akol, Who was sent from Wau for the burial, said the late Gen. Malek trained many soldiers.
"What we know is that Gen. Malek was here in Mapel with his family under care. The death is because of his old age because he was born in 1930," he said. "He has left a great legacy in South Sudan and trained generals in the SPLA and everyone knows him through his hard work and bravery."
According to Malek's son, Peter Kur Malim, the deceased was born on 15 January 1930 and joined the Anyanaya Movement in 1964 and later joined the SPLA in 1983.
"Maj. General Malim Malek was born on 15 January 1930 and he joined Anyanya one movement in 1964 and again also joined SPLA in 1983," he said. "He married five women, two of them passed away before him, and secondly he had eight children but out of eight, five are currently alive while three are dead."
"General Malek suffered from malignant infiltration of the bone marrow since 2020 until he passed away," Kur added.
For his part, Abraham Dimo Cirrilo, a parliamentarian representing the Mapel area, said the deceased achieved a lot.
"Our elder Malim Malek has done a lot and everybody knows that.  He was born here in Alur, Manyang village in 1930 and joined Anyanya One in 1964 and SPLA in 1983 in Malou. There is a gate named Malim Malek in Malou," he said. "I thank the administration of South Sudan Prison Service for coming to bury Maj. General Malim Malek."