900 stranded returnees to be airlifted from Renk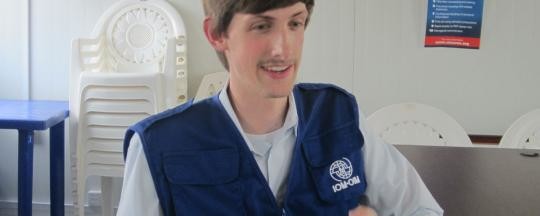 The International Organization for Migration (IOM) registered 900 returnees in Renk County, Upper Nile, to be airlifted to different states in South Sudan. Since April 26, 10 flights have taken place from Malakal to the Bahr al-Ghazal region.
IOM prioritized registering vulnerable returnees like the elderly, those in bad health and families with children. Such individuals may not be able to make the long journey back to their final destinations by road or river, according to the organization's Information and Reporting Officer, Matt Graydon. He added that some 19.000 returnees are still stranded in Renk - many of them with substantial luggage.
Garang Lul, a chief representing the returnees from the Bahr al-Ghazal region, told Radio Tamazuj that returnees who are airlifted are allowed to take 25 kilograms of luggage with them.
He explained that the registered returnees are first brought to Malakal by road. From here, flights will be organized to Wau, Aweil, Kwuacjok, and Rumbek.
Photo: Matt Graydon, IOM Information and Reporting Officer (Radio Tamazuj)