9 killed as Sudan military rulers try to break up sit-in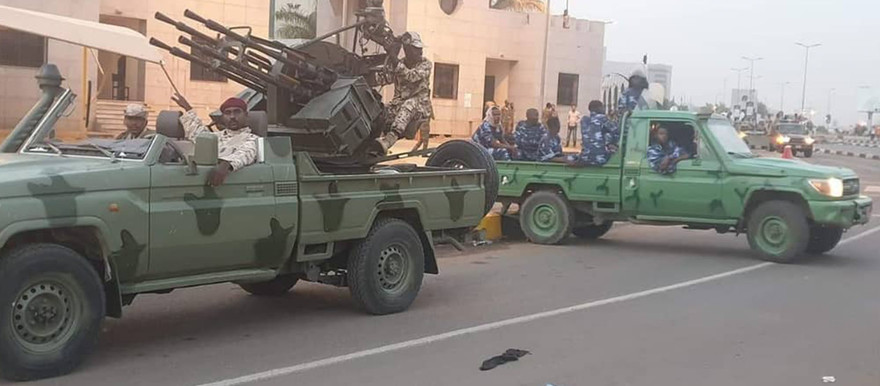 At least nine Sudanese protesters have died after security forces began trying to break-up sit-in outside the military headquarters in Khartoum, a doctors' committee affiliated to protesters said.
The army's move came after a weeks-long standoff with demonstrators demanding a speedy transfer of power to a civilian administration following the ouster of Omar al-Bashir in April.
"Four more people were killed by the military council's forces, bringing the total to nine dead," the Central Committee of Sudanese Doctors said in an update on its Facebook page.
The medical committee, which has been backing the protesters, said dozens of people sustained injuries after the attack on civilians.
Several journalists in Khartoum said troops besieged the sit-in area outside the military headquarters on Monday morning and blocked roads leading to the protest site.
Mubarak Ardol, the spokesman of the Sudan People's Liberation Movement-North led by Malik Agar, said the military was trying to disperse the sit-in.
The opposition official, who is currently in Khartoum, said many protesters took to the streets in the capital to demand a civilian government.
"All roads in the capital have been blocked by the protesters who are not happy with what is happening," he said.
Thousands of protesters have been camped for weeks outside the military headquarters in Khartoum. Protesters had vowed to stay on the streets until there is a civilian government.
Protest leaders and military rulers failed to agree on the makeup and leadership of the transitional council, with the ruling military council refusing to hand over power to the Declaration of Freedom and Change, a coalition of opposition parties behind the popular uprising.