9 chiefs reject removal in Atok Thou County, Lol state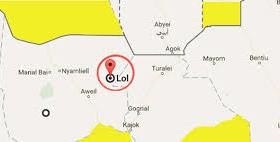 Nine traditional leaders in Atok Thou County in South Sudan's Lol State have protested against a decision removing them from the native administration.
On Wednesday, Atok Thou County Commissioner Garang Jeluel fired nine chiefs for allegedly failing to meet a deadline set for household tax collection.
The representative of the sacked chiefs who preferred anonymity told Radio Tamazuj on Thursday that they reject the decision taken by the Atok Thou county commissioner.
He explained that the misunderstanding started when they opposed a decision taken by the commissioner transferring New Lueth Lual Payam to Ariik Kul area.
The transitional leader further said they will cooperate with the state government instead of the county commissioner.
"William Atak Garang, a youth leader in the country, has condemned the removal of traditional leaders saying the move could cause conflicts in the area.
"The removal of nine chiefs in not good because the nine chiefs were promoted by the government and if the county commissioner wants to remove them, there should be consultations with them first," Atak said.