8 South Sudanese refugees killed in Sudan's Sennar state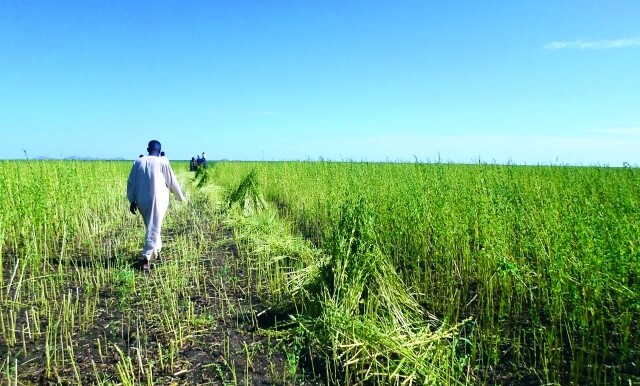 At least eight South Sudanese refugees were killed and several others wounded by Sudanese farmers inside a farm in Abu Hajjar locality of Sudan's Sennar state last Wednesday, local officials said.
Chief John Bad Deng, the refugees' leader in the Sabah Camp in Abu Hajjar told Radio Tamazuj that the killings happened after a group of South Sudanese laborers killed a Sudanese farmer when they disagreed over wages.
Deng said the Sudanese farmer had brought more than 15 South Sudanese laborers to harvest sesame (simsim) on his farm, but 11 of them disagreed over the labor costs saying it was insufficient.
"They demanded that they should be dropped back to their location by the same farmer due to the distance, but the farmer only dropped them halfway," he said. "They clashed on the road and the farmer was beaten to death."
In an act of revenge, Deng said, the family members of the Sudanese farmer retaliated and attacked the laborers who had agreed to work on the farm, killing six of them.
"On the second day, they killed two people, and six of the bodies were taken to an unknown location, while two bodies which were found on the road, were buried," he added.
John Monyrok, an eyewitness and one of the survivors, said they were attacked at night inside the farm by heavily armed people on vehicles firing indiscriminately against them.
"I ran for my life and hid inside the farm. Six of my companions were killed and but I don't know if they killed more people outside there," he said.
Monyrok said he saw the six bodies being taken in a pickup and taken to an unknown location.
Michael Both, one of those injured, said he was attacked, beaten up, and locked up for several days.
"I was not aware of what had happened and they met me walking alone on the road. They beat me on my legs and locked me up in a room for days," Both told Radio Tamazuj.
The two survivors believe many South Sudanese laborers are scared and are hiding in the bushes fearing for their lives.
Sennar state officials declined to comment on the deadly incident.