70-year-old man commits suicide in Torit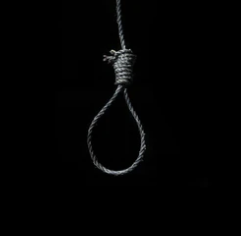 A 70-year-old man identified as John Okwahi on Sunday committed suicide in the Enyif suburb of Torit Town in Eastern Equatoria State.
Local authorities said the deceased hang himself after a misunderstanding with his wife.
Simon Otim Ikarang, the Boma chief of the Enyif residential area, told Radio Tamazuj Monday that, the elderly man who was fondly known as Otiana took his own life in his house using a rope on Sunday evening.
"I was surprised yesterday (Sunday) at around 6 pm when the report reached me that an elderly man hang himself," he said. "The deceased is called Otiana and was about 70 years old. He committed suicide after quarreling with his wife."
The mayor of Torit Municipal Council, Mustafa Albino Zacharia, confirmed the incident and attributed it to excessive consumption of alcohol.
"On Sunday evening we got information that a man called John OKwahi hang himself and we sent a vehicle to take his body to the mortuary," he said. "Even his relatives do not know why he committed suicide and he died with his secrets. He however sometimes used to drink a lot of alcohol and this might have directed him to commit suicide."
Mayor Albino said the local communities need to be made aware of the dangers of suicide. He said last week a young lady tried to commit suicide after a family misunderstanding by ingesting rat poison but was rescued.
"There is a need for prayers, people need enlightenment through radio, there is a need to conduct workshops to make people aware about the dangers of suicide," he said.
Changa Thomas, a medical doctor at Torit State Hospital, said suicide cases are on the rise due to economic hardships and resultant stress.
"Suicide cases are very rampant these days due to several r conditions. One of them is stress, mental depression, and family problems can lead someone to commit suicide," he explained. "Also, because of social problems and the current economic hardships, there are people who get stressed because they cannot look after their families. We can mitigate suicide through awareness and counseling. Depressed people should go to the hospital or reach out to elders and other people in the community so that they can be counseled."