7 more gang members jailed for 2 years in Bor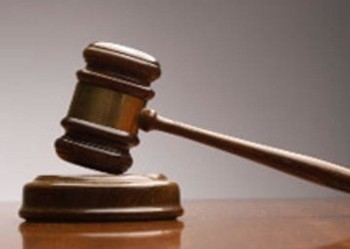 A court in the Jonglei State capital, Bor town has slapped a two-year jail term on each of the seven gang members it last week found guilty of public nuisance, terror, and criminal intimidation.
On Tuesday last week, ten gang members were jailed for two years by the Bor county court after they were found guilty of public nuisance. They were arrested late last month for wreaking havoc in parts of Bor.
Mawut Ngang, the state police spokesperson in Jonglei told Radio Tamazuj on Monday that the convicts whose ages range between 16 and 35 were arrested by the police on Tuesday last week as a second move to crack down the crime in Bor town.
"On Tuesday last week, as part of a government order, we went for a crackdown on gangs/niggers. So, we arrested 20 of them. But during our investigations, we found 13 of the arrested innocent and were set free. So, only nine were forwarded to the court under Form 13," Mawut said.
For his part, Joseph Mabior, the Bor bench court clerk, said seven of the nine were convicted of public nuisance Wednesday based on the court investigation and evidence.
"During the court proceedings, two were found innocent and set free. The remaining seven are gang members, and they were convicted of terror and public nuisance under sections 48, 225, 305, 177, 63, and 79 of the Penal Code Act 2008. They are criminals. They belong to a group called Ganya Talent," he said.
The court official said gang violence is alarming in Bor and urged parents to advise their children against joining gangs.
David Garang, an activist in Bor, welcomed the verdict, saying it will help deter the young people from taking part in crimes.