RUMBEK EAST -
23 Dec 2013
65 SPLA troops bolt from Lakes State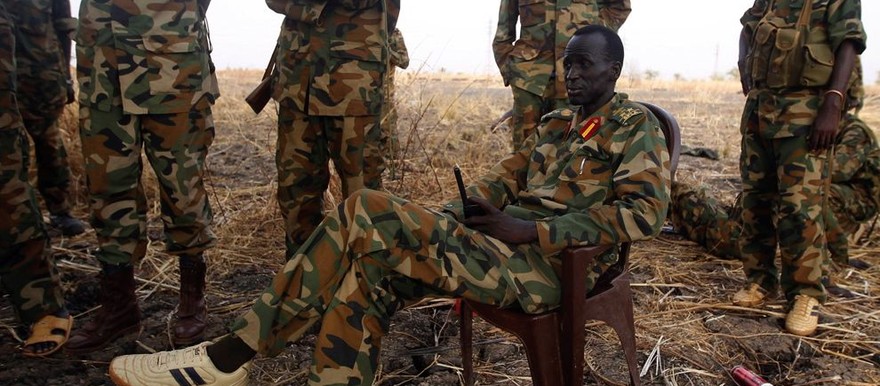 A group of 65 soldiers defected from the SPLA in Rumbek East County of Lakes State heading to Panyijiar County in Unity State, killing 4 people in their path.
Rumbek East County Commissioner David Marial confirmed to Radio Tamazuj that the troops thought now to be loyal to former Vice President Riek Machar defected from their base at 6 p.m. yesterday.
He said that the defectors tried to loot cows from a cattle camp on their way, resulting in clashes with herders that left four dead at a place known as Gan-Toc.
The area has been calm since their departure, Marial added, saying SPLA troops have been sent to pursue the defectors.
Ethnic killings in Lakes State
Three or four ethnic Nuer residents were killed last Wednesday and Thursday in Awerial and Yirol West counties of Lakes State by government soldiers, Gurtong reported.
The exact number of victims was unclear, but Gurtong said one Nuer native was killed in Golyar on Thursday and an officer and his two bodyguards were killed in Yirol West on Wednesday.
Colonel Majak Ruei Angong, Yirol West County Commissioner, said he warned all forces under his command "there is no ethnic war." He also arrested and identified the suspected killer.
"I have captured the killer who killed the officer with the two bodyguards and I sent him to Rumbek prison to face the law," said the commissioner.
File photo (Reuters)
To contact Radio Tamazuj with comments, news tips or information, write to radiotamazuj@gmail.com.