65 people traced after interacting with COVID-19 patients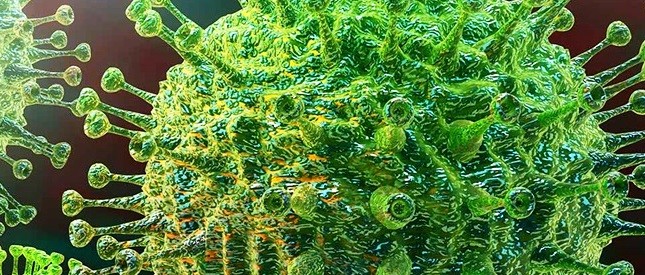 The coronavirus under a microscope (File photo)
South Sudan's President Salva Kiir on Thursday said health authorities had traced a total of 65 people who have interacted with the coronavirus patients.
On Thursday morning, health officials reported a new case of COVID-19 raising the number to three.
In his address to the nation on the novel coronavirus, Kiir said the Ministry of Health has collected 50 samples from the contacts of the three confirmed cases for testing. "They are now tracing more contacts of all the confirmed cases and you will be updated accordingly," he said.
The president urged residents to respect and strictly follow the directives and advice of the country's taskforce on the novel coronavirus.
According to Kiir, the Ministry of Finance has paid 2 million US dollars to the National Ministry of Health to implement its plan for the control of COVID-19.
He added, "It has also paid 1 million US dollars to Ministry of Higher Education, Science and Technology to cater for the needs of our students who are stranded abroad."
President Kiir urged citizens to stay disciplined to help overcome the new coronavirus as the number of COVID-19 increased in the country.
The South Sudanese leader called upon citizens to exercise restraint and avoid hate speeches and xenophobic utterances against those who have come from different countries and organizations to provide services to the people of South Sudan.
Key symptoms of the new coronavirus include fever, dry cough and shortness of breath. The virus is spread when an infected person coughs or sneezes and the droplets land in the mouths and noses of another person.
A person can also get infected with coronavirus by touching a surface or object that has the virus on it and then touching their own mouth, nose, or their eyes.
The novel coronavirus has infected more than 1.5 million people and killed over 88,000 worldwide, according to a tally from Johns Hopkins University.