6 Ugandans to face trial for illegal logging in Nimule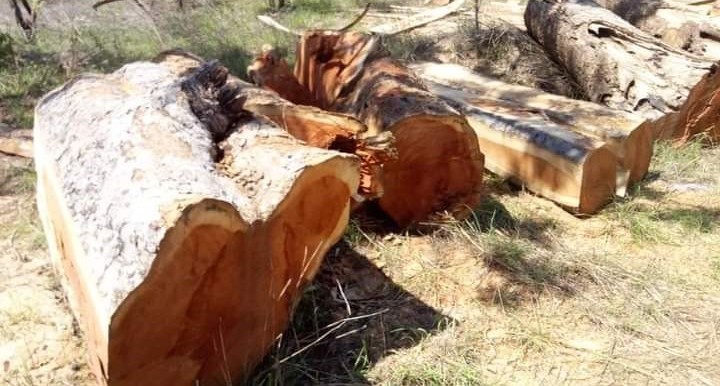 The police in South Sudan's Eastern Equatoria State Nimule town say six Ugandan nationals arrested for illegal logging in Mugali 2 Melijo area over the weekend will face trial.
The acting inspector of police in Nimule Town Council 1st Lt. James Francis Dumo told Radio Tamazuj that the six were Onono Micael, 42, Otto Richard, 32, Ouma Siliano, 32, Ouma John, 33, Ochaya Robert, 29, and Oringa George 44.
"This case happened on Saturday, the chief came to the station saying that on the 18th of March some unknown people were cutting big trees in the side of Melijo that is why we sent forces there and they found these six people there, with them was a small car and the machine for cutting trees," Francis said.
He added that the accused claim that they were not aware that they were inside South Sudan territory.
"After arresting them they were brought here in the station, all of them are from Acholi, Uganda. According to their statement, they don't know that they were cutting inside South Sudan, they thought the place belongs to them in Uganda that is why didn't ask for approval," he added.
A car and a logging machine belonging to the accused were also seized by the police.
Magwi County Commissioner David Otto Remison said a case has been filed against the illegal loggers.
"We are now tracing who has given them the mandate to come and enter first of all illegally, this is an offense, secondly, you enter the country and engage in an illegal act this also an offense. A case has been opened by the ministry directorate of forestry in the site and actually legal procedures is taking place," he said.
Last month six Ugandan nationals and four south Sudanese were arrested in the Pajok area of the defunct Ayachi county of Eastern Equatoria State for involvement in illegal timber logging.
In August last year, Eastern Equatoria State Governor Louis Lobong Lojore issued an order banning what he described as rampant logging in the state.