UPDATED: 6 abductees reunited with families in Malakal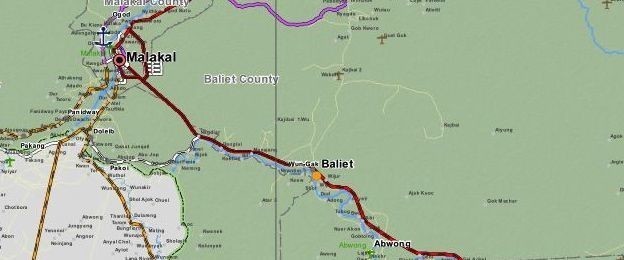 Six people abducted during last year's attack in Pigi County of Jonglei State were reunited with their families in the Upper Nile State capital, Malakal town, on Tuesday.
The former abductees, a woman and five children, were abducted on June 23, 2020, during a raid in Pigi County's Konliet village by bandits from Pibor.
Speaking to Radio Tamazuj, Nyok Malual Mayik, the Pigi County commissioner, said, "The children, aged 4 to 6 and the woman, were recovered by our Pibor counterparts in their areas early this year. They were abducted during the attack on Konliet village in which cattle were raided and some people killed."
He added, "On Monday, the children were brought to us and on Tuesday we reunited them with their families in Malakal town."
Biliu James, a relative of two of the abductees, welcomed the reunion after a year of uncertainty.
"We appreciate the government for recovering these children. We thought they were dead but now we are happy because they have been brought to us alive," James said.
Thab Mathiang Thon, a Pigi youth representative who was present at the handover ceremony, welcomed the reunion as a gesture of peace.
"I was there on behalf of the youth. Six abductees were handed over to us and they are; Nyandom Aru Padol, Nyanlang Aru Padol, Jany Kon Monylang, Anyak Machem Dar, Dar Machem Dar, and the woman called Nyamac Garjang," he said
For his part, Lokali Amae, the new chief administrator of the Greater Pibor Administrative Area, GPAA, said they have recovered the abductees and reunited them with their families in Malakal as part of the ongoing efforts to end child abduction in the region.
Amae called on GPAA communities and their neighbors to embrace peace, saying he is ready to work with his counterparts to restore peace in the region.
However, Save the Children International in South Sudan said they, together with other partners including GREDO, War Child Holland, and UNMISS–Human Rights Division, handed over only five abductees.