55 killed in cattle raid in Warrap State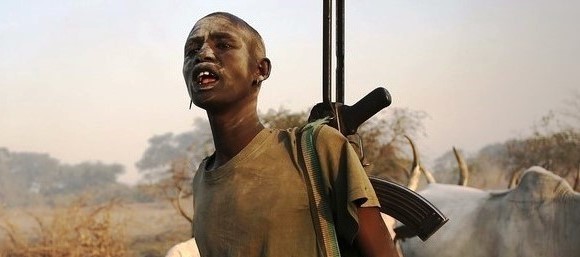 At least 55 people were killed when cattle raiders attacked a cattle camp in Tonj South County of Warrap State, an official said.
The incident occurred at Lool-Akool cattle camp on Friday.
Speaking to Radio Tamazuj on Monday, the secretary general of the now defunct Tonj State, Maluach Garang Maluach said women and children are among those killed during the attack.
Garang further said about 45 people including women and children were injured from both sides during the fighting. He accused armed youth from Cueibet County of Lakes State of launching the attack.
The government official condemned the attack, urging local residents to refrain from revenge attacks.
Garang urged the national government to expedite the appointment of governors to fill the security vacuum in the states.

"I expect the government to stand with us by expediting the appointment of governors. I also call on the citizens of Tonj South County to refrain from fighting and cattle raids. Let us all cooperate and embrace peace," he concluded.
Cattle are a main source of wealth for many communities. Since South Sudan's independence in July 2011, cattle raids and revenge attacks have claimed several lives.