SUDAN/SOUTH SUDAN -
22 Dec 2012
5 Stories You May Have Missed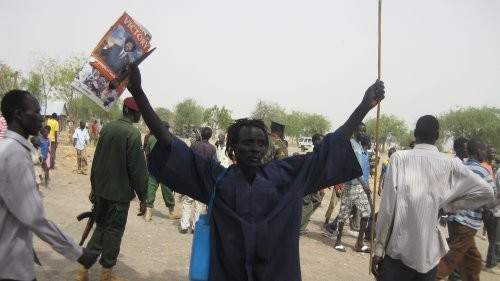 A look back over a few key stories of the last week from national and international press:
South Sudan army clash with prophet's militia (Reuters, 19 December) - Fighting between South Sudan's army and a militia led by a self-proclaimed prophet killed 24 people in Jonglei.
SPLM-N commits to 'working towards ceasefire' (Radio Dabanga, 20 December) - A delegation of the Sudan People's Liberation Movement-North met with the African Union High-Level Implementation Panel (AUHIP) expressing its commitment to an immediate cessation of hostilities.
FBI heads to S.Sudan to investigate journalist's killing (Reuters, 18 December) - A senior official of the U.S. Federal Bureau of Investigation travels to South Sudan to help investigate the killing of Diing Chan Awuol who wrote opinion pieces for newspapers and blogs under the pen name Isaiah Abraham.
Darfuri students demand prosecution of alleged murderers (Radio Dabanga, 18 December) - Hundreds of students from Darfur rallied in front of the Ministry of Justice in Khartoum to demand punishment of the perpetrators who killed four Darfuri students at Gezira University.
Sudan's police break up schoolteachers' protest (Sudan Tribune, 19 December) – School teachers protested near the Sudanese parliament demanding wage increases.
Sudan Tribune file photo of Dak Kueth, a Nuer spear-master and rebel leader.