SUDAN/SOUTH SUDAN -
29 Nov 2012
5 Stories You May Have Missed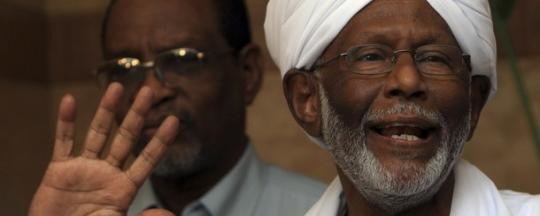 A look back over a few key stories of the last week from national and international press:
Behind the Foiled Sudan Coup (US News & World Report, 26 November) – The declining health of the Sudanese president may have precipitated the alleged coup attempt last week, says George W. Bush's former special envoy to Sudan: "Creditable sources say that he has throat cancer and may be terminally ill."
Sudan blocks three newspapers for "plot" coverage – journalists (Reuters, 26 November) – Even newspapers considered close to the government are under intense scrutiny after the reported coup attempt in Khartoum. Security agents on Monday block distribution of the print runs of Akhir Lahza, al-Mashad al-Aan and al-Wefaq.
Analysis: Potential successors of Bashir warming up for power struggle (Radio Dabanga, 26 November) – The sudden move against Salah Gosh and the other accused plotters eliminates potential challengers ahead of the succession struggle.
US man detained in South Sudan to appear in court (St. Tammany News, 28 November) – The American businessman arrested in Juba last month is now free on bond. His release follows the intervention of US Senator David Vitter, who notified Juba's ambassador in Washington that funding "would be called into question" by continuing "mishandling" of the man's case. The senator says that "Flawed legal proceedings, especially in countries where we send humanitarian and security aid, shouldn't be tolerated."
European Film Festival opens in Khartoum (Sudan Tribune, 22 November) – The film festival will run through Sunday, featuring 'I am Nasrine,' 'The Artist,' and 'The Kautokeino Rebellion,' among others.
Reuters photo: Hassan al Turabi, opposition leader and former head of Sudan's ruling National Islamic Front, 1 April 2010.