5 soldiers die at Aswa cantonment site due to lack of food, medicines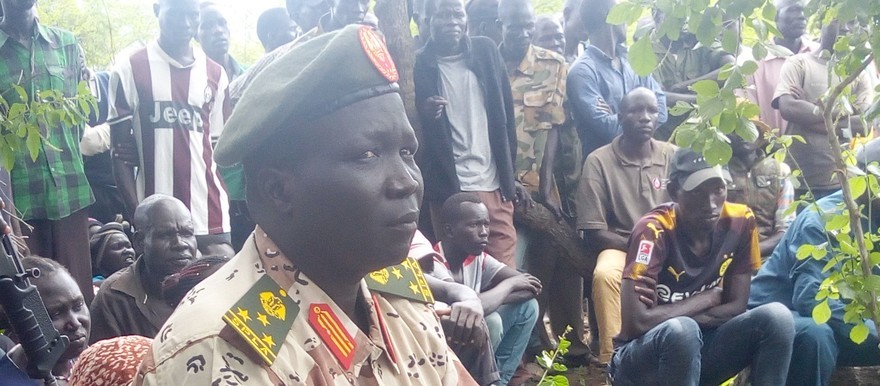 Troops at Aswa cantonment site in Torit State (Radio Tamazuj)
At least five soldiers have died due to lack of food and medicines at Aswa cantonment site in Eastern Equatoria State since May, a military officer said.
Gen. George Onek Lam, the head of the cantonment site, told Radio Tamazuj on Tuesday that the situation has forced some soldiers to request for leave in order to solve their family problems.
"We have five soldiers that passed on, others have taken leave because of their conditions at the cantonment site and they decided to go home. In their various locations, we could hear some deaths, but they have not yet given me the report," he explained.
The military officer said forces at the cantonment site have not received protective equipment since the outbreak of coronavirus.
According to Gen. Onek, some of the forces at the site lack tents.
For his part, Brigadier General Kornelio Abele Lomilomoi, area team leader for the Joint Military Ceasefire Committee (JMCC) confirmed the lack of food for the forces at the cantonment sites.
He said he complained to the authorities in Juba, but got no reply. "So far, there is no food and medicines are lacking at the cantonment site. There are 1,441 soldiers registered at Aswa cantonment site and those who have not registered are 303. At the moment, all the cantonment sites in Eastern Equatoria State are facing the challenge of lack of food," Abele explained.
The process of gathering government and opposition forces into military camps with a view to forming a unified army is a cornerstone of the September 2018 peace agreement.
But the process has been riddled with delays and lack of funding.