5 police convicted and sentenced over Wau violence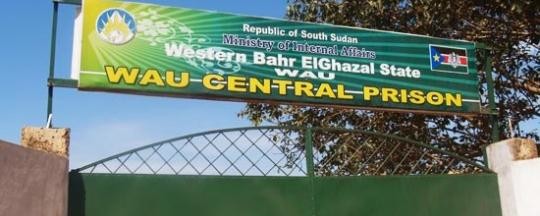 Five police officers have been convicted of instigating political violence in the South Sudanese town of Wau last December which claimed at least 12 lives and injured many more.
Judge Escandar Kabur convicted and sentenced the men on Tuesday.
Sources from Wau, the capital of Western Bahr el-Ghazal state, told Radio Tamazuj that officers Sabino Dominc and Isaac Vilario, were sentenced to 6 months imprisonment as well as a fine of 500SSP. Meanwhile, Ramzi Mustafa was given a one year prison sentence and a fine of 400SSP and Tobia John was jailed for 3 months.
The violence followed an announcement last year that county administrative headquarters were to be moved outside of Wau town. A number of members of the security forces, politicians and the media were originally detained over the incident. Many of the key political figures detained were released last month following a hunger strike.