5 people killed in attack in Dollo County: official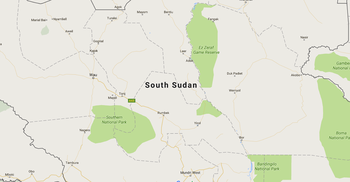 At least five people were killed and five others wounded in a fresh attack on Kermok village in Dollo County of Jubek State last Sunday, a local official said.
Dollo County Commissioner Lukudu Al Haj Nicholas told Radio Tamazuj on Thursday that five people including women and children were killed and five others injured when an armed groups attacked their village.
He pointed out that the wounded people were taken to hospital for treatment.
The local official accused a group from neighboring Terekaka state of involvement in the attack. He called on the relevant authorities to investigate the incident and bring the perpetrators to book.
Nicholas explained that the two governments of Jubek and Terekaka held meetings last week and resolved to cease hostilities.
Terekeka officials could not immediately be reached for comment.