5 people killed, 7 others injured in Kapoeta-Ngauro road ambush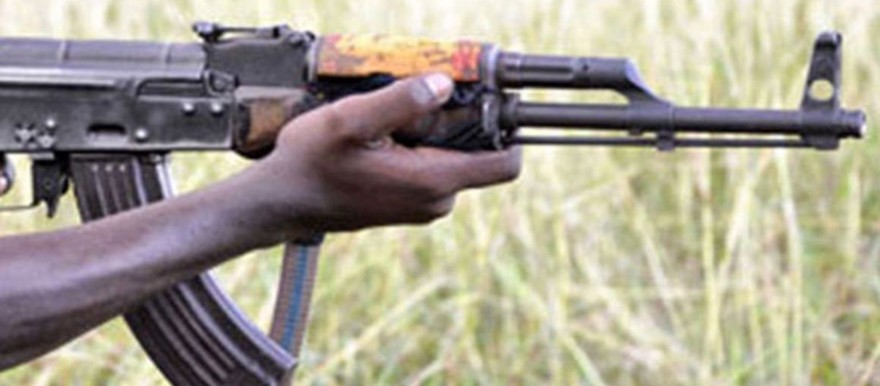 At least 5 people have been confirmed dead and seven others injured following an ambush on a convoy of commercial vehicles along the Kapoeta-Ngauro road in Budi County, Eastern Equatoria State on Wednesday.
The six vehicles were on their way from Kapoeta town to Ngauro Payam when they came under attack by unknown gunmen in the Lopala area where a similar ambush occurred last year.
A lawmaker representing Budi County in the yet-to-be reconstituted Eastern Equatoria State Legislative Assembly, Bosco Lotyang, told Radio Tamazuj scores were dead, other passengers missing and the injured were taken to Kapoeta civil hospital.
"Yes, yesterday (Wednesday) six cars traveled from Kapoeta to Ngauro then they were ambushed along the road as they were trying to cross going to Ngauro," Lotyang said. "We lost four people there and seven people are said to be wounded and they were evacuated yesterday (Wednesday) evening to Kapoeta civil hospital for treatment. Two ladies and two are said to be still missing and I don't know whether they have reached Ngauro."
He urged the population to embrace peace and stop killing each other.
Juma Justine, the executive director in Kapoeta South County, confirmed the incident and said five people died during the road ambush. He said three people were killed last week in a gold mining area adjacent to the place of the latest ambush by unknown assailants.
"Yes, this incident happened, five people died. These were commercial vehicles and up to now nobody can confirm who committed this crime because this place is a border between Toposa and Didinga. Last week Toposa people were killed at a gold mining area near that place and it is not known who killed them, maybe Toposa or Didinga," Justine said.
Lokoda John, the Budi County youth leader, expressed sadness over the killings and recommended alternative means of community engagement to end such brutal killings.
"A criminal can only be identified when arrested, but up to now, I cannot say it is Didinga or Toposa elements. Such crimes cannot end but we need to develop our people and create awareness so that they understand that human life is important. We need to engage the criminals in a different way to end these killings," Lokoda said.
Since last year, several violent incidents and gruesome attacks along the same road have taken many lives.
In June last year, at least six people were shot, killed and their bodies set ablaze when armed men ambushed a commercial vehicle along the Ngauro-Kapoeta road. Again, in August last year, unknown assailants murdered five local gold miners in Kapoeta South County, in the area of Nakwasigirya, which is located about 30 kilometers south of Kapoeta town.
The Toposa community accused the neighboring Didinga community of carrying out the attack, allegedly in retaliation for a previous attack, an allegation denied by the Didinga community.