WEST KORDOFAN -
3 Sep 2018
5 killed in traffic accident in West Kordufan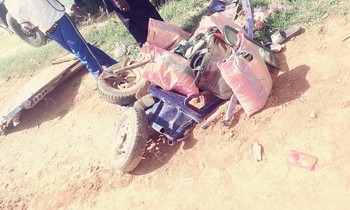 At least five people were killed on Sunday morning when the auto rickshaw or tuk tuk they were traveling in collided with a Sudanese military truck along the Mujlad-Dubab in West Kordofan State.
According to eye witnesses, only the tuk tuk driver survived the accident with serious injuries. He was taken to Mujlad hospital but then transferred to Khartoum for further treatment.
Those who died were identified as Hurgas Omar Shibun, Adam Sheikh Maati, Hamdin Adam Salaheddin and two women, Hamda Mohammed Al-Naiman Saeed and Fadilah Khair Hamid.
The bodies were buried in Dubab town.