5 killed, 6 abducted in Jonglei attacks: official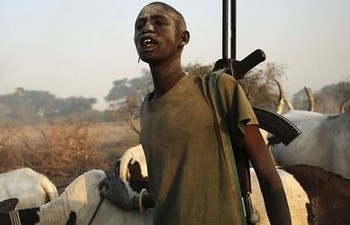 At least five people were killed and six children abducted in separate attacks on Bor North and Twic South Counties in South Sudan's Jonglei state, a local official said.
"Yesterday (Wednesday) in Jalle in swampy areas, three people were killed and six children abducted," said Information Minister Jacob Akec.
"In Patiop in Twic South (Wednesday), two young men on their way to cattle camps fell into an ambush and got killed," he added.
Minister Akech accused members of the Murle tribe from Boma state of carrying out the two attacks. He described the attacks as a gross violation of the cessation of hostilities agreement signed by the two states in April.
Earlier this week, at least two people were purported killed and one person wounded in an attack on Duk Panyang.