5 killed, 3 wounded in latest SAF bombardment of Blue Nile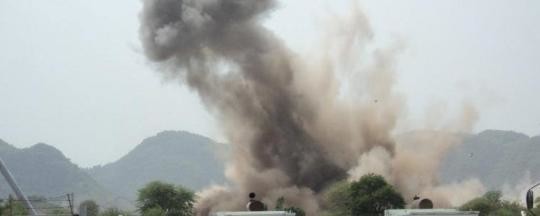 The spokesperson for the SPLM-North rebel group, Arno Nogotolu Lodi, has claimed that the Sudanese Armed Forces (SAF) aerially bombarded several villages in Blue Nile state on Tuesday, killing 5 people and wounding 3 others.
He claimed that a SAF Antonov aircraft dropped 16 bombed on the villages of Ora, Jedran, Shale, and Mick Abras where a child was among the dead.
Arno claimed that the suffering of some of the residents was exacerbated by misinformation informing civilians that they could college humanitarian assistance being distributed by the World Food Program (WFP) as well as SAF's continued bombardment.
"…the Antonov war-plane which is belonging to the NCP ruling party had carried out attacks on villages in Blue Nile. 16 bombs were dropped on the villages of Jerdan, Aura and Mick Aburas. The dropping of these 16 bombs lead to the death 4 civilians as well as another child who was killed and 3 others got injured in different parts…the incident coincided with the misinformation which says that the WFP organization is distributing aid assistance to the people of Blue Nile," claimed the spokesman.
The citizens of Blue Nile have been sheltering or fleeing from aerial bombardment since civil conflict broke out in the state last year between the government and rebel groups including the SPLA-N.