5 killed, 1 injured and child abducted in Pochalla attack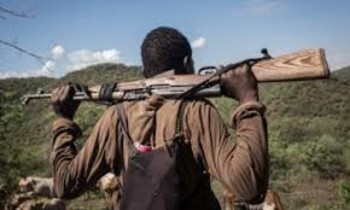 Jay Adingora Alual, former commissioner of Pochalla County in Boma State said at least 5 people were killed and another injured in an armed attack by suspected armed Murle tribesmen on Thursday last week.
Adingora told Radio Tamazuj on Sunday that the attack occurred when a group of suspected Murle gunmen attacked Jiethagwata village south of Pochalla.
He explained that the attack resulted in the killing of two women and three men on the spot, adding a child was abducted after a mother was shot dead.
Those killed include 3 men, Owar Thera Gillo, Cham Omot Cham and Tuung Ojwok Ongwach and 2 women, Diel Bulukuc Obang and Ajullo Ochalla Oman. Ojulo Bungkido Obiech sustained injuries in one of his legs.
Since the beginning of the year, dozens of people have been killed and many children abducted in Pochalla County alone.
For his part, the chairman of Greater Adongo Youth Union in Juba condemned the attack and urged the national government and members of the national dialogue committee to investigate the incident and bring the criminals to book.