400 firearms collected from civilians in Marial Bai County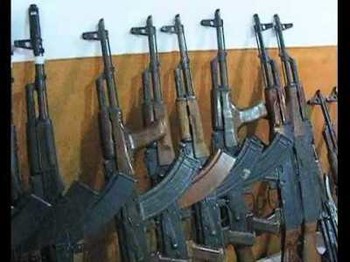 The commissioner of Marial Bai County of South Sudan's Wau state, Mel Aleu said they have collected about 400 firearms from civilians.
Aleu told Radio Tamazuj on Sunday that security forces were sent to Marial Bai last August after an increase in the cases of insecurity, and they decided to collect the fire arms from the civilians.
The commissioner revealed that more than 200 civilians voluntarily handed over their guns to the army and more than 400 pieces of firearms had been collected by Sunday.
Aleu added that he hopes the rate of crimes such as cattle raids and communal fighting between communities bordering Gogrial and Tonj states will be minimised after the exercise.
He noted that neighbouring states have also initiated a similar exercise to collect guns from civilians in an effort to improve security.