4 suspected cattle raiders arrested in Lakes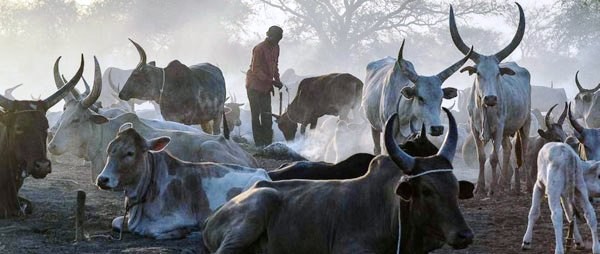 Police have arrested four people over last month's cattle raid incident in Awerial county of South Sudan's Lakes State.
The incident involved local youth from Awerial and Yirol East counties.
Speaking to Radio Tamaj on Tuesday, Major John Bol, the county police director said the suspects were arrested last week as part of efforts by authorities to recover all the animals stolen during the raid.
He pointed out that investigations into the matter are still ongoing.
"Those suspects from Awerial were arrested through their chiefs and investigations are currently ongoing. Our counterparts in Nyang are also trying to recover cows stolen from their side," Bol explained.
He, however, said the situation is back to normal after the incident.
Many areas in South Sudan have suffered decades of violence, mainly caused by cattle raiding and grazing land.