4 killed in cattle raid in Terekeka state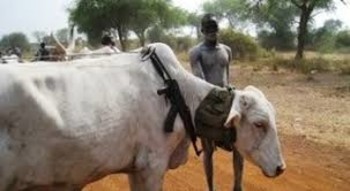 At least four people were killed and more than 500 cattle stolen in a cattle raid in South Sudan's Terekeka State last week.
Speaking to Radio Tamazuj on Tuesday, Tali County Commissioner Angelo Maring, claimed the attackers came from neighbouring Tijor County. He also said only 34 heads of cattle were recovered.
For his part, Joseph Loro, Tijor County Commissioner did not confirm nor deny that the attackers were from his area. However, he downplayed the accusations saying the number of cattle raided has been exaggerated.
He also confirmed that 4 people from Tali County were killed last week.
Loro further accused citizens of neighbouring Tali of blocking roads, attacking people and raiding cattle.