4 killed in revenge attack in Kuajena County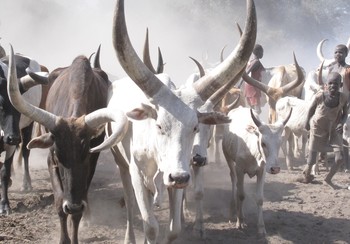 At least four people were confirmed dead and one other wounded in a revenge attack in Kuajena County of Wau State last week.
The Commissioner of Tonj County, Severino Phillip Bazia, told Radio Tamazuj that the attack was in retaliation to the death of one cattle keeper from Tonj County allegedly killed by people from Kuajena County.
"Our people were unhappy about the killing of one of their relatives who was grazing his cattle and so they went back to the area to revenge. So until yesterday one chief who was wounded passed away in addition to the three plus three killed earlier and one wounded," he added.
Philip condemned the incidence and called on both cattle keepers from Tonj and farmers from Kuajena to exercise restraint. Cattle keepers moved to Kuajena and neighbouring areas in February searching for greener pastures for their cattle.