4 killed, 3 wounded in Amadi State road ambush on Monday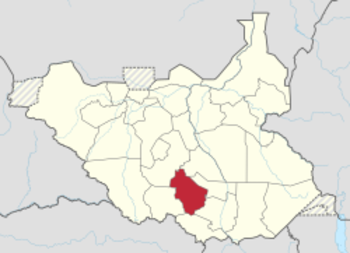 At least four people were killed and three others wounded on Monday when an armed group opened fire on a commercial vehicle between Mundri and Lui town in Amadi State.
Joseph Ngere Pachiko, the governor of Amadi State confirmed to Radio Tamazuj on Tuesday that among the 4 dead, 3 were South Sudanese and one was a Somalia national. All the injured are South Sudanese.
He said the Somalia national killed during the attack was a businessman operating within the State and was bringing goods from Juba into the state capital.
"We were very surprised indeed during the celebrations of the Independence Day, when we received reports of people killed in a road attack after few hours of Kampala negotiation and I believed those responsible could be those who rejected the Kampala proposal," he said.
Ngere did not accuse a specific armed group for the attack but directed the accusation to all armed groups operating within his state for violating the security arrangement recently signed in Sudan's capital Khartoum.