4 including a sub-chief arrested for murder in Torit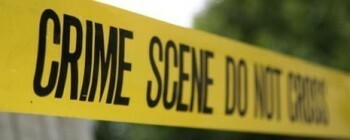 Four people, including a sub-chief, have been arrested as suspects for murder and instigating violence in Kudo Payam of Torit County, Eastern Equatoria State.
The youth from the Imajari and Loturoi-Italak in Loulang Boma fought over road construction jobs along the Torit Highway last Tuesday night. One person was killed instantly, and two others were injured during the clash.
A police investigator in Kudo Payam, Line Corporal Atilio Albano Albino said the chief and sub-chief from the two communities each wanted youth from their communities to be given the road construction jobs leading to the clash.
"At about 8 PM, the force of the sub-chief who chased people from the road came and attacked people in the area called Loturoi-Italak, and in the process, one person was killed, two people arrested and beaten from those of Imajari and Hatulori," he said. "This is caused by chiefs, when the chief was asked what happened he could not explain until the government surrounded people and tortured them, then the evidence was found including the name of the main suspect. The community whose son was killed are not happy up to date."
Albano said Torit County Commissioner Jacob Attari Albano visited the area after the incident and arrested the sub-chief and three young people for allegedly instigating violence in the area.
Commissioner Attari said the conflict is over disputed ownership of land.
He adds, "the conflict in the area is actually about the land, the territorial boundary. When the companies working on the roads, reached the area, they employ the people from that area. The Monyiemiji of Imajari claims that that that place is theirs and those of Oturoi also claim it is theirs."
Attari said a resolution was reached to allow youth from both communities to work together in the Khor Deleb area which is contested.
Marino Taban Primo, Kudo Payam chief condemned the incident and said his sub-chief must face the law for instigating conflict.
"These are sub-chiefs who don't know the role of chiefs. The real chief cannot allow people to fight. We are the ones to defend people and separate them in case they want to fight," he said. "We condemn what happened among the youth, you need to change your hearts and stay together."
Chief Taban called on the chiefs and youth to promote peaceful coexistence and resist any form of violence.