4 children abducted in separate incidents in Torit State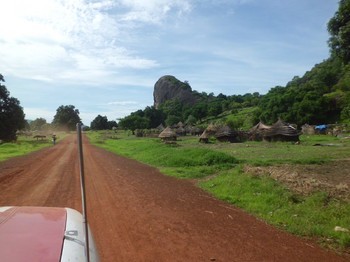 A group of armed men attacked vehicles along Torit-Juba road and abducted four children in separate incidents on Saturday, a local official said.
Torit police spokesperson Major Mathew Ochan told Radio Tamazuj that they received reports by a resident of Torit Robert John claiming that his children were abducted on Saturday afternoon between Jebel Mulak and Korangeref of Jubek state.
"These people stopped the vehicle and took two children; they had taken three children but returned the small child and gave to the mother so they took two. The first child is Benjamin Ofuho Robert 10 years and the second is 8 years all Lotuko from Hiyala village," Ochan explained.
"At that same time, we got information that a boy was also taken from another vehicle. The boy is Nyuon Wol Nyuon10 years from Nuer Waat County," he added.
Major Ochan further said that yet another attack happened at the same location adding that a woman identified only as Bakhita reported that her 12-year old boy was forcefully taken away.
The police spokesman is calling on the state government to provide escort to vehicles going to and from Juba in the wake of increased insecurity along the Torit –Juba road.