38 killed, 86 injured in Bieh state cattle raid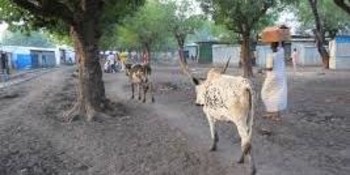 At least 38 people have been killed and 86 others injured in two separate attacks by livestock rustlers in opposition-controlled areas in Bieh State.
Pal Mai, the opposition appointed deputy governor in Bieh State, told Radio Tamazuj this morning that armed raiders from the Murle community attacked cattle herders in Duachan and Piethgai areas on Sunday.
"Duachan area is located between Akobo West and Akobo East, and Piethgai is located between Nyirol and Kolaliet," he said.
Pal further said 38 people were killed and 86 others wounded in the two attacks. He added that the raiders made away with at least 2,000 animals.
"35 people were killed in Duachan and 78 others injured. In Piethgai, three people were killed and eight others injured," he explained.
Boma authorities were not immediately available to comment.
Cattle raids are common among pastoral communities living in the region. Livestock herding is the main source of income in many parts of South Sudan.