EAST DARFUR -
16 May 2017
359 South Sudanese refugees die from diseases in East Darfur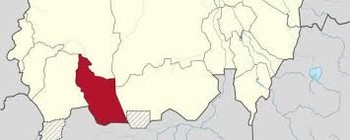 At least 359 South Sudanese refugees at Korio camp in Sudan's East Darfur State have died of hunger and diseases since February 2017, amid reports of recorded hepatitis cases at the camp.
Korio camp accommodates nearly 50,000 South Sudanese refugees who fled from South Sudan's Northern Bahr al Ghazal state due to hunger. The camp is located 30 kilometres south of Al Daein town.
Speaking to Radio Tamazuj on Monday, several refugees said they were experiencing bad humanitarian conditions, amid spread of diseases that claim about five lives on a daily basis.
The complaining South Sudanese refugees further said women and children are the most vulnerable to the diseases in the area.
They called on humanitarian organizations to quickly provide humanitarian assistance and medical services as soon as possible.