30 political prisoners released in Juba: officials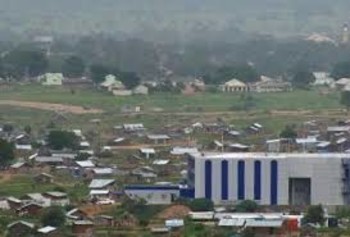 File photo
South Sudan's National Security Service (NSS) on Thursday released at least 30 political prisoners in line with President Kiir's order to create an enabling environment for the national dialogue, a senior security officer said.
Jalpan Obaj, director of legal affairs at the Internal Security Bureau, told South Sudan Broadcasting Corporation (SSBC) that the political detainees were released unconditionally.
Alfred Taban, a member of the national dialogue, confirmed to Radio Tamazuj that over 30 political prisoners were released in order to create a conducive atmosphere for the national dialogue initiated by President Kiir.
He revealed that over 20 political prisoners including opposition officials who were deported from Kenya are still in detention centres. He pointed out that the national dialogue committee had asked the government to release all the political detainees in order to be part of the dialogue process.
South Sudan Human Rights Observatory (SSHRO), a network of South Sudanese and non-South Sudanese volunteers, has welcomed in a statement the release of 30 prisoners.
However, the group said the release was cosmetic because thousands of South Sudanese are still unlawfully detained.
The SSHRO also accused the current government of continuing a campaign of hunting, harassing and kidnapping political opponents and rights defenders.