3 wounded in a road ambush in Butagok, Eastern lakes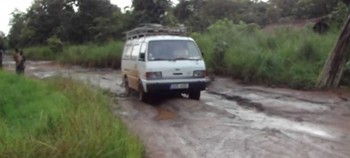 Authorities of the defunct Eastern Lakes State say three people were wounded after the vehicle they were traveling in was ambushed by unknown gunmen in Butagok Payam.
Speaking to Radio Tamazuj, the secretary-general of Yirol town Barnaba Mayor Deng said the public vehicle was ambushed last Friday in Butagok Payam of Awerial County while traveling from Awerial to Yirol town.
"Those three passengers wounded in a passenger's car includes two from Ciec, and one from Atuot community of Yirol East and West Counties," he said.
According to Mayor, the three are receiving treatment at Yirol hospital.
"I have instructed the executive director in Butagok to deploy a necessary security police force along the main road to secure the movement of vehicles on the way to Yirol safely," said Mayor Deng.
Mayor Deng condemned the attack and cautioned against road ambushes saying the roads are used by different people and not cattle raiders.
"Our people must know that the people who are traveling on the main road are not the ones raiding cattle, these are innocent people and they are not part of cattle raidings which took place in Butagok. There is no relation between those raiding cattle in the cattle camps in the bushes and those who are traveling in public vehicles on the main road," he added.
Last week, armed youth suspected to be from the Atuot and Ciec community of Yirol East and West Counties killed one person, injured five other people, and stole 315 cattle from the Aliap community in Butagok.