3 murdered kids' mother arrested at airport trying to leave the country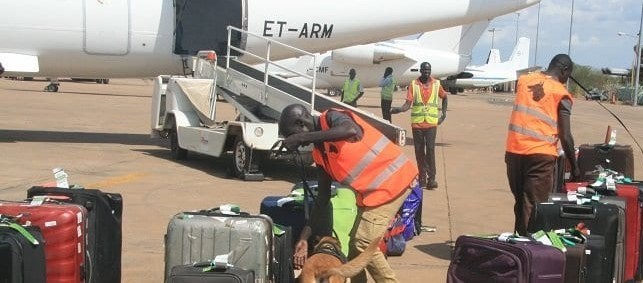 File photo
Police authorities say the mother of the three children who were brutally murdered in Juba's Rock City suburb was arrested at Juba Airport while trying to leave the country today.
The siblings-- all girls-- were identified as Lydia Edward, 9, Blessing Edward, 7, and their 4-year-old sister Nura Edward. They were killed two months ago in a gruesome murder that shocked the nation.
Speaking to Radio Tamazuj this afternoon, Police Spokesperson Daniel Justin said Gailda Kwenda Gideon, 40, was arrested at Juba Airport while trying to leave the country. The police officer says Gailda's final destination was Egypt.
The second court hearing of the shocking case took place today at the Juba High Court.
"We got some information that the mother of the murdered children was planning to travel to Cairo. So when we went to the airport, we found her there trying to leave the country," said Daniel Justin.
According to the police spokesperson, Gailda was arrested on the orders of the Attorney General.
"We are still investigating her because there was a court sitting today in the case of the murdered children. We want to know the motive behind her attempt to travel," said Daniel.
Babu Emmanuel Lokiri, who is accused of murdering the three children, has denied all charges levelled against him during today's court hearing. Bubu is being tried under Article 140/206 of the South Sudan Penal Code.
Simon Akenyg, a defense lawyer of the accused, said: "All we know is that our client is innocent so far. We will question the investigator in something called cross-examination which always reveals new things that are not known."
"We will not take time because we have concise points to present before the court. All that has been said such as videos are just stories that are not true," he concluded.