3 killed, 5 wounded by unknown gunmen in Tambura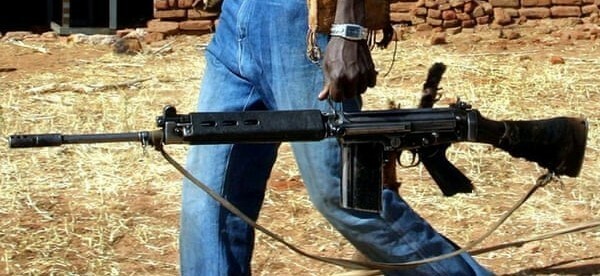 At least three people were killed and five others wounded by unknown gunmen in South Sudan's Western Equatoria State on Sunday.
The state acting information minister Makuku D. J. Sam told Radio Tamazuj that the victims were attacked after they left the displaced camp where they are sheltering to their farms to collect food items. 
"Yesterday but one, (Sunday) unknown gunmen attacked some families who went to their fields to gather some food item. They come under attacks in which three people were killed including one woman and five people injured," said Sam. "These are the people who were going to their farms to collect food items and go back to their families at the displaced camp."
Sam claimed that the attackers are attached to SPLA General James Nando and other opposition forces in the area. 
"Some negative forces, renegade militia of General Nando and the elements of I-O are accused of taking part in these incidents. When we step in as state government, we have to make sure that we mobilize all these forces and transport them to the training center in Maridi," he said.
He said the state government has deployed security forces to protect the people, but acknowledged that such attacks are common in areas inaccessible by security forces.
"It is a prerogative of the state government to provide security to the citizens and as the state government, we are trying our level best to ensure that we maintain security in Tambura," he said.
He assured the citizens that the government will ensure that those who commit such attacks are brought to book.
Attempts to reach Tambura County authorities for comment were unsuccessful. 
Tambura County has experienced violent clashes in recent months, displacing thousands of people. However, life is slowly going back to normal after the government ordered the evacuation of rival forces there.