3 killed, 2 injured after attack in Jubek state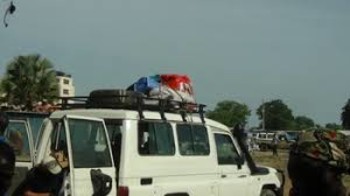 At least three people were killed and two others injured on Wednesday after armed men attacked a passengers' vehicle along the Juba-Magiri road.
Boma state information minister, Kodo Moj Nyakorno, told Radio Tamazuj that the vehicle was carrying herders from Murle heading to Magiri when they fell into an armed ambush resulting to 3 deaths and 2 injuries.
Nyakorno said the injured were rushed to Juba Teaching Hospital for further treatment.
He noted that this is not the first time such attacks have happened. At least 125 people have been killed along that road since the beginning of the year.