3 killed, 1 child abducted in Pochalla County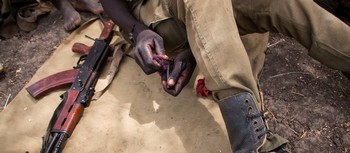 At least three people from one family were reported dead and one child abducted on Wednesday 29 November in an attack on Daktek village in Pochalla County in South Sudan's Boma state, sources said.
Agak bacmnyangi and his wife Gwok Abr and their child were all shot dead by gunmen believed to be from Murle tribe. Agak's child was also abducted by the attackers.
Cattle rustling has occurred for many years in greater Jonglei, and attacks often have ethnic dimensions. Children also abducted during raids to be used for domestic labour.