3 children abducted in Torit town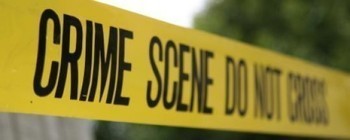 Two girls and a boy were abducted from the Iluhum residential area Torit town in Eastern Equatoria State on Saturday night, local officials said.
The three children were sleeping in their home with their elder sister who was injured by abductors during the process of abduction.
John Ochaya, an uncle of the abducted children said the unknown armed men took the children at night and that the family was grief-stricken.
"There is something which happened to us yesterday (Saturday) in my sister's place, three children were kidnapped at 12: 00 am. I cannot now define the way they entered," Ochaya said. "That home is a bit far from the other people that is why they easily entered. The other boy who is a bit big is Olani Bruno, 7 years old, the girls are Naduru Quintino, 5 years and Baraka Juma, 2 years old. The police said they will try their best."
The Eastern Equatoria State police spokesperson, Major Justine Kleopus Takuru, confirmed the incident and said unknown gunmen entered the house at midnight and took the children forcefully. He said 5 children were sleeping in the same room when the incident happened and an older girl was beaten and is currently admitted in the hospital.
"These people kicked the door and broke it and the children started making an alarm but the attackers ordered them to keep quiet. There were two armed men in uniform. They were grabbing the younger brother. The elder sister held on to the 2-year-old child but she was knocked using a gun and she fell and these people ran away with the three children," Maj. Takuru said.
He said the police have plans to establish outpost stations in residential areas to help curb insecurity and assured the public that security forces are working hard to investigate the matter and bring the perpetrators to book.
Torit Mayor Joseph Aye Joseph Oswaha, expressed shock over the incident saying it was the first incident of child abduction registered inside Torit town.
"I am telling you this is the first surprise in Torit municipal council or up to Lohiri, Loudo, Loronyo, and Lopit. It used to happen in Ofiriha, from Kor-Lakbata, and it was serious last year," Mayor Oswaha said. "The Murle never kidnapped children at night, this is the first time children are being kidnapped at night. I don't know how they planned for that home. The parents of these children were not there. How did they (abductors) know that the parents are absent? That home is a bit isolated."
The last incident of child abduction in the state was in December last year when two girls and a boy were abducted in Ngasire Boma, Imurok Payam of Torit County, an area located 5 kilometers North West of Torit town