2000 new Blue Nile refugees arrive in South Sudan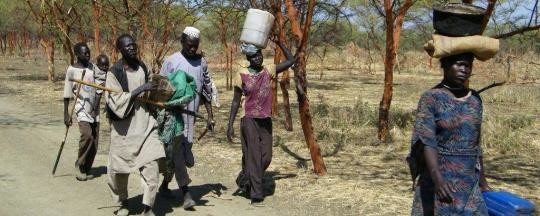 Reports from Upper Nile Refugee camps suggest that two thousand new refugees have arrived in South Sudan after fleeing from Mafo and Daka in Sudan's Blue Nile State.
Having fled clashes between the Sudan Armed Forces (SAF) and Sudanese rebel group, the SPLA-N, the refugees are reported to be undergoing registration with UNHCR, the UN's refugee agency.
Sheikh Amir Juma Adam, the chief of Doro camp, told Radio Tamazuj that as the registration process is on-going, no aid has yet been provided to the newcomers.
The SPLA-N have been fighting the Sudanese government in Blue Nile state since 2011 and last month claimed to have been 'taking' the strategic town of Kurmuk.
Meanwhile, Blue Nile refugees in Upper Nile state continue to face a humanitarian crisis as 88 cases of Hepatitis E have been reported in Doro camp over a 27 day period.