Ikotos County -
14 Sep 2021
2 SSPDF soldiers stabbed to death, guns stolen in Ikotos County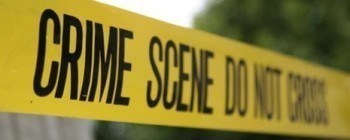 Two SSPDF soldiers were stabbed to death and their guns were stolen late Sunday in the Ramula area of Ikotos County in Eastern Equatoria State, local officials said.
A group of four soldiers, who were stationed in Bira village, Losite Payam, were reportedly fleeing their station due to hunger and were headed to Ikotos town but spent the night in the Ramula area at a colleague's funeral. In the night, criminals attacked the soldiers and tied them up before stabbing two of them to death while two others escaped.
Two rifles belonging to the deceased soldiers, Alema James from Magwi in Lobone Payam and the other only identified as Private Lobina from Kudo Payam were taken by their assailants.
The Ikotos County police inspector, Warrant Officer Gabriel Arok Akom, said no arrests have been made yet and the criminals remain at large.
"These soldiers were coming from Bira and they entered the Ramula area but some criminals attacked these soldiers and killed two along the road to Ikotos," Warrant Officer Arok explained. "These soldiers came from Bira because of hunger. They were taken to the station there but according to the reports we heard, they were chased by hunger from that area."
He added: "Some forces remained there (Bira). They came 8 in number but they were not moving well together, four were moving ahead while 4 were behind. The first group was attacked around 7 pm (Sunday) and two were killed and the rest escaped."
Meanwhile, Claudio Simian Liling, the chairperson of the Kidepo Valley community, confirmed the incident happened in his area and advised his community members to immediately arrest and hand over the perpetrators to the government to avoid a backlash upon the whole community.
"I think these criminals were under the influence of alcohol. The SSPDF were 8 in number coming along the way from Bira to Ikotos but on reaching Ramula, they found one of their colleagues in Division 4 had died. People were dancing there so they went to pay their condolences but unfortunately, some criminals from Ramula attacked them and knifed them," Liling explained.
He said the criminals tricked the SSPDF soldiers into stowing their guns in a house rendering them defenseless.
"The criminals tricked the soldiers that they should put their guns inside because people were dancing. We do not know exactly what happened but this is the first information we are getting, they told those guys (SSPDF) to put away their guns and then they attacked them," Liling added.
The Ikotos County commissioner, Joseph Loholong Jenisio, confirmed the gruesome murders and gave the villagers of Ramula a 24-hour ultimatum to arrest and hand over the criminals and the guns.
"The information reached the county and on 13 September (Monday), I moved to the place (Ramula) with the forces and addressed them. I told them that we need the perpetrators and the guns of the soldiers," Commissioner Loholong said. "I have given them 24 hours. It is not good and is giving us a bad image because the SSPDF are the ones protecting us."