WESTERN LAKES -
5 Sep 2018
2 people die after being struck by lightning in W. Lakes State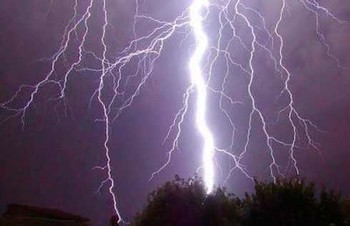 At least two people died and four others injured after being struck by lightning in Western Lakes State Aloor County last week, an official said.
Aloor County Commissioner John Manyiel told Radio Tamazuj on Wednesday that during heavy rainfall last week lightning struck a house in Maper area of Aloor County where the six people were.
He said the two died on the spot.
"I would like to ask the government and the international organizations to help the local community in Maper area in order to avoid the deaths of people and cattle as a result of lightning which happens during rainy seasons," Manyiel appealed.
He added that the area is prone to lightning causing deaths of both people and livestock every year.